About us
---
Who we are
Biotechvana is an SME created in 2006 as a spin-off of the University of Valencia (Spain) that proudly deliver good practices in bioinformatics and computational biology since more than 15 years.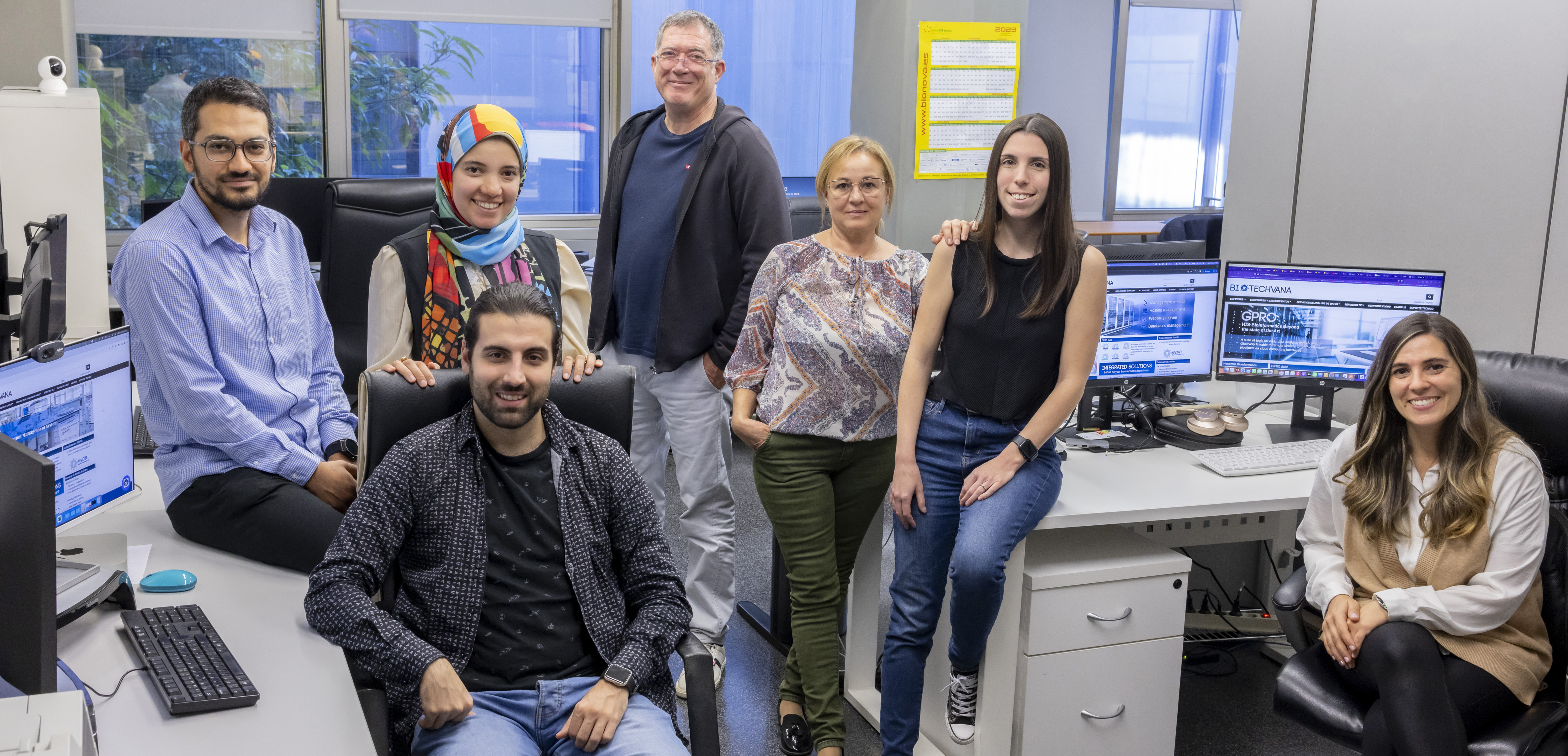 What we do
We develop bioinformatic software and pipelines, as well as biological databases, and LIMS infrastructures. We offer technical services to our customers on distinct areas related to; cloud computing, e-learning, maintenance & administration of scientific infrastructures, web hosting and more. With a strong background in omics, our company also delivers professional (and personalized) services on data analysis. As research team, we are very active and kindly open to participate in consortia applying to both national and international calls.
We are headquartered at
Adress: Parc Cientific Universitat de Valencia
Carrer del Catedràtic Agustín Escardino, 9. 46980 Paterna (Valencia) Spain
Phone: +34 960 06 74 93
Email: biotechvana(at)biotechvana.com




Biotechvana
---
Valencia Lab
Parc Cientific Universitat de Valencia
Carrer del Catedràtic Agustín Escardino, 9. 46980 Paterna (Valencia) Spain
Madrid Lab
Parque Científico de Madrid
Campus de Cantoblanco
Calle Faraday 7, 28049 Madrid Spain
---
Supported by

Hipra Scientific S.L.U, Polypeptide Therapeutic Solutions S.L., Biotechvana S.L. and Nostrum Biodiscovery constitute the consortium of enterprises participating in the project "Research of a new vaccine for a human respiratory disease", granted by the CDTI (Center for Industrial Technological Development), and supported by the Ministry of Science and Innovation and financed by the European Union – NextGenerationEU. The main objective of this project is to design a safe immunogenic and effective vaccine against the respiratory syncytial virus.

This website use cookies, by continuing to browse the site you are agreeing to our use of cookies. More info about our cookies
here
.